ASVEL
ASVEL Wide 3 Tier Rubbish Bin 43L
Regular price
$169.00
Sale price
$179.00
Unit price

per

span.price-item.price-item--sale.price-item--last { color: red !important; font-size: 22px !important; }
Tax included.
Shipping
calculated at checkout.
---
Share this Product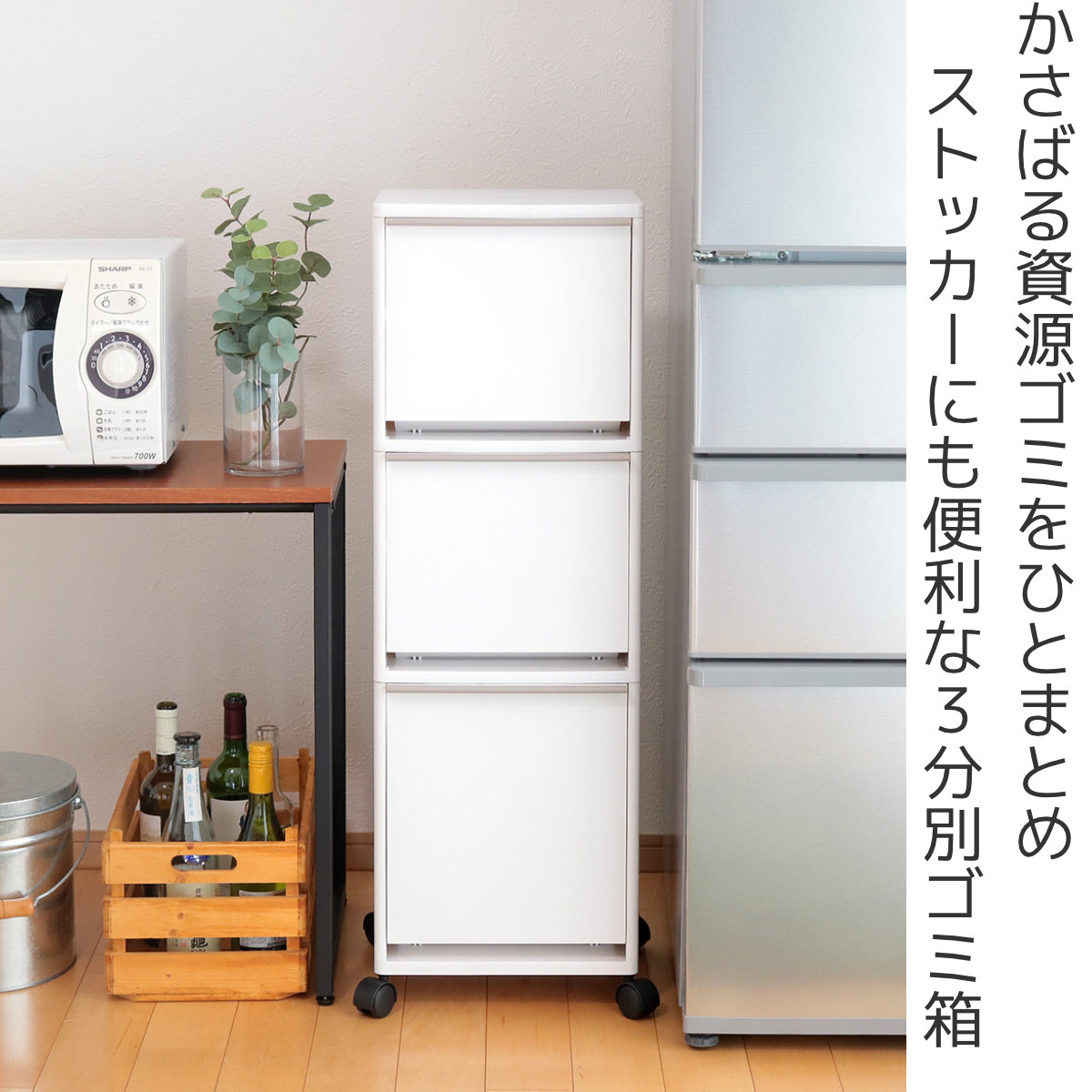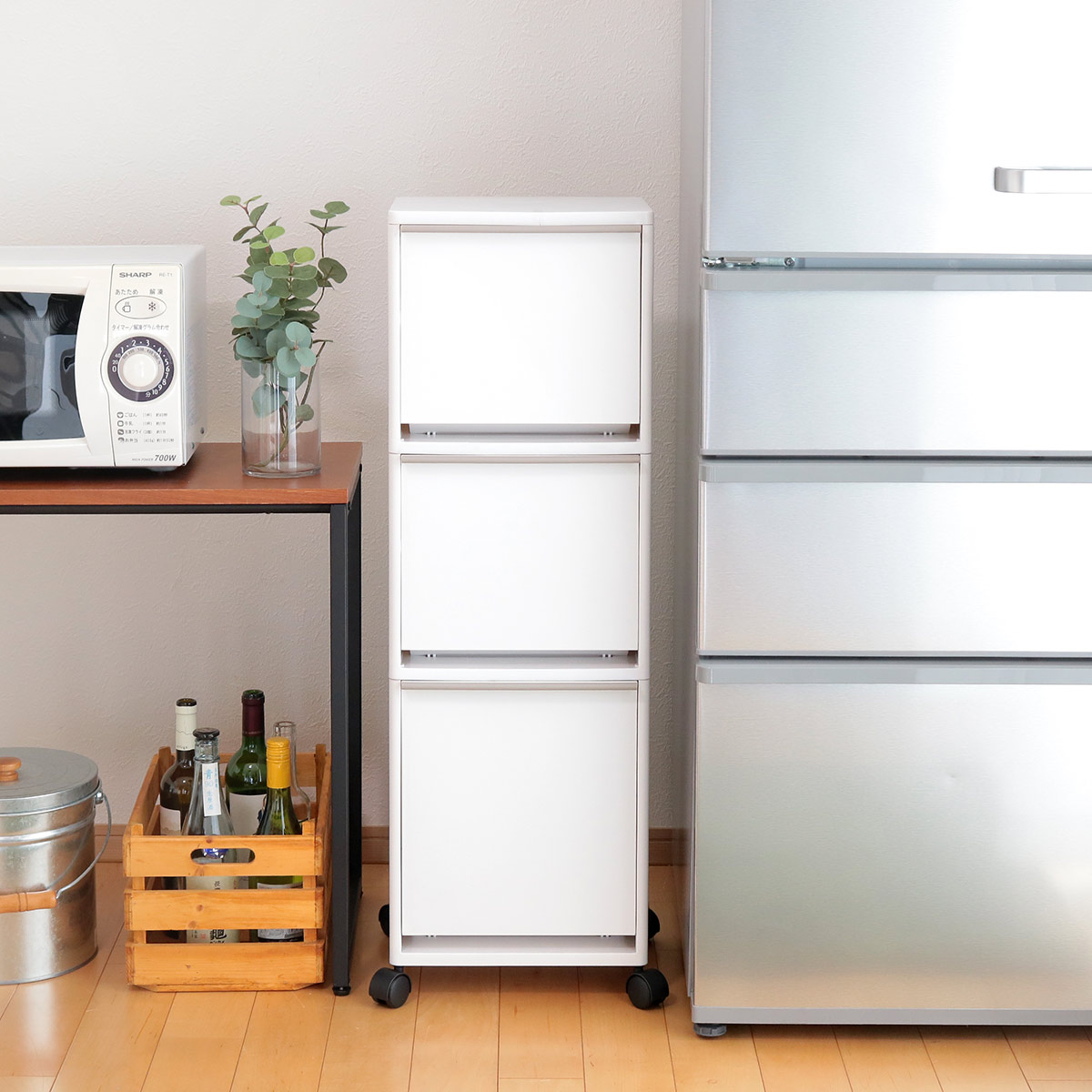 Specialized rubbish bin for sorting. Capacity approx. 43L
The three-tiered rubbish bin, which is ideal for kitchens, can be sorted according to the circumstances of your home. The lower tier, which is deeper than the upper and middle tiers, can hold tall items such as wine bottles.

Usable plastic bag size
【Top・Middle】20L Bin bag:Approx. W50×H60cm
【Bottom】45L Bin bag:Approx. W65×H80cm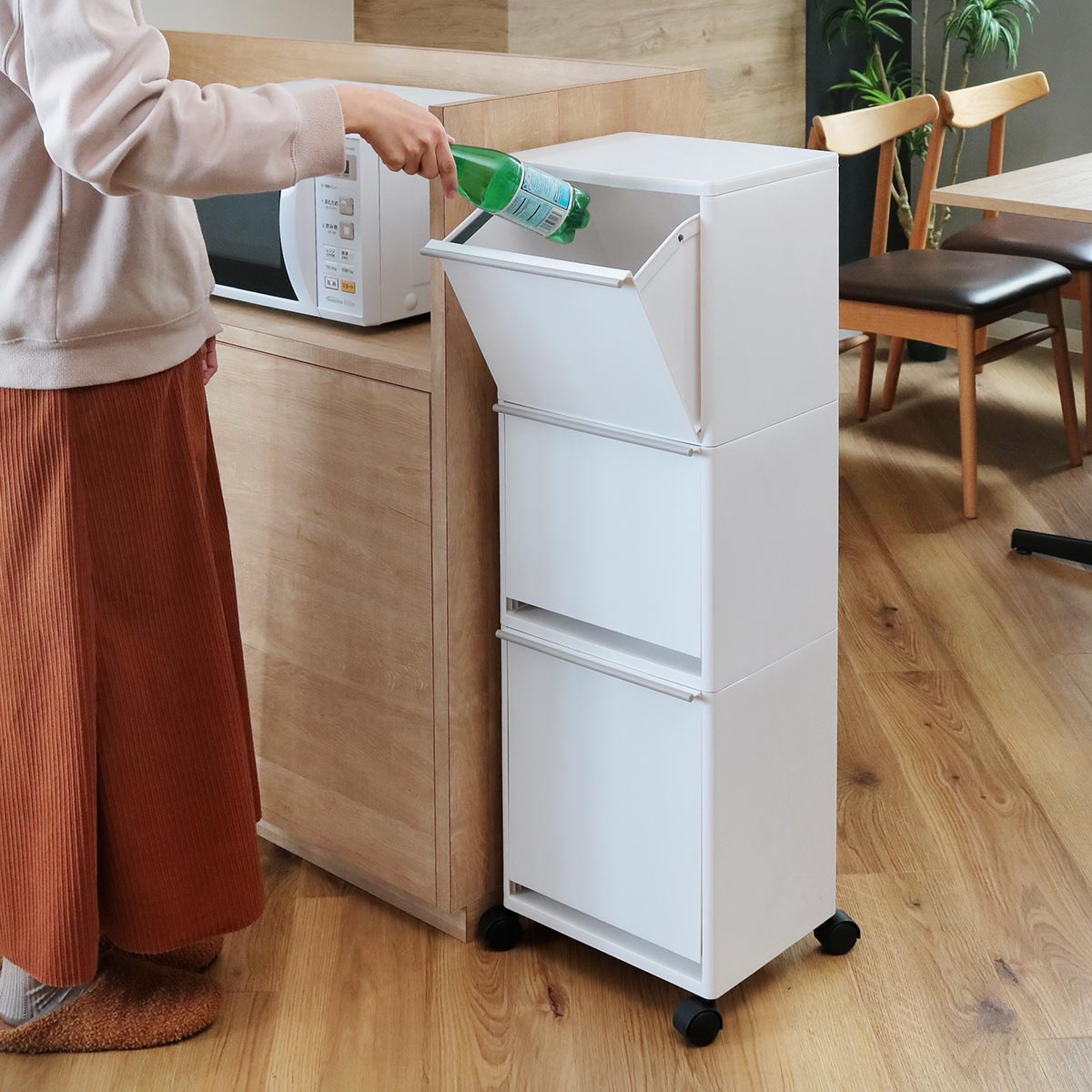 Easy opening for garbage disposal
The drawer-type rubbish bin, which is easy to open and close, has a large opening, making it easy to dispose of bulky PET bottles, empty cans, food trays, and other trash. The drawer type, which makes it difficult to see the dust inside, can be allocated without damaging the surrounding landscape.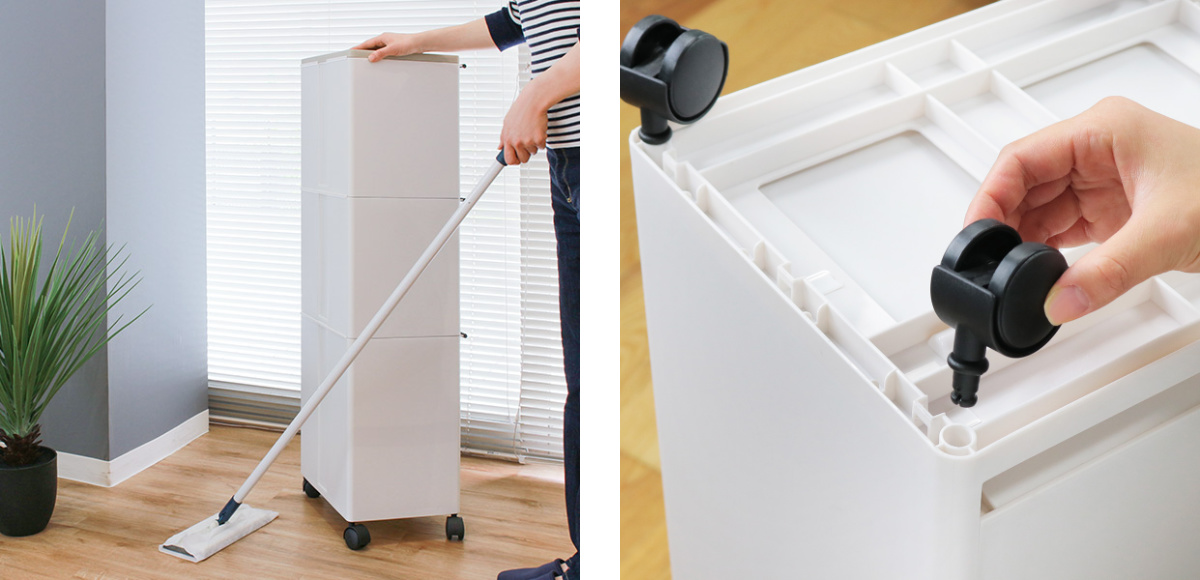 Design that harmonizes with various rooms
The lean and stylish trash can has a simple design that does not interfere with the image of the space.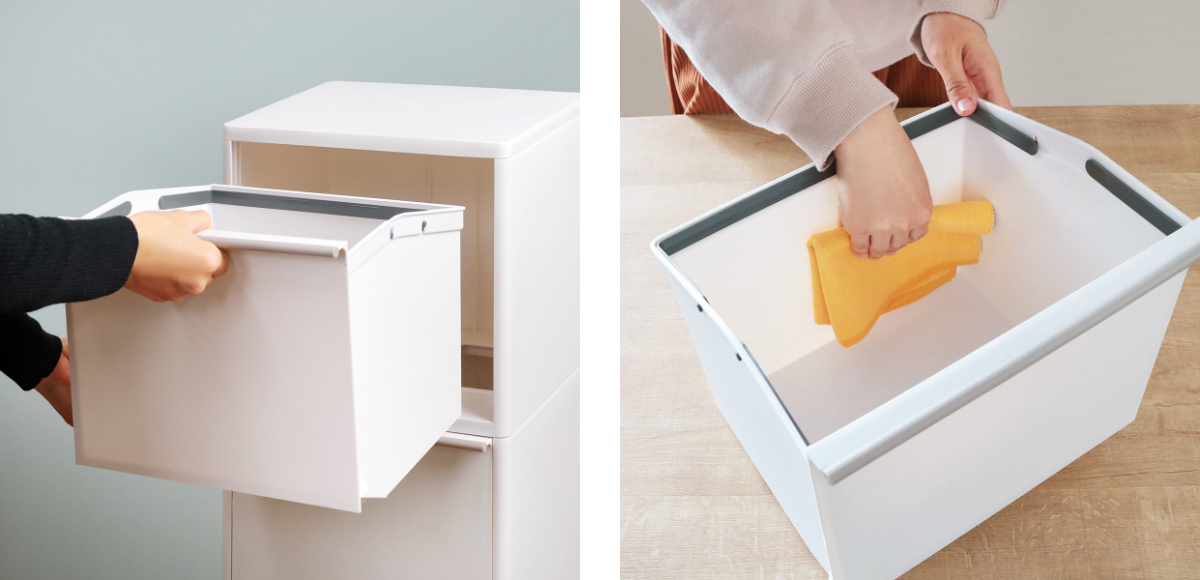 With removable casters
As it is equipped with casters, it is convenient for small movements such as when vacuuming. The casters are removable and the rubbish bin can be placed directly on the floor.
※When placing it directly on the floor, use a scratch prevention sheet or similar thing.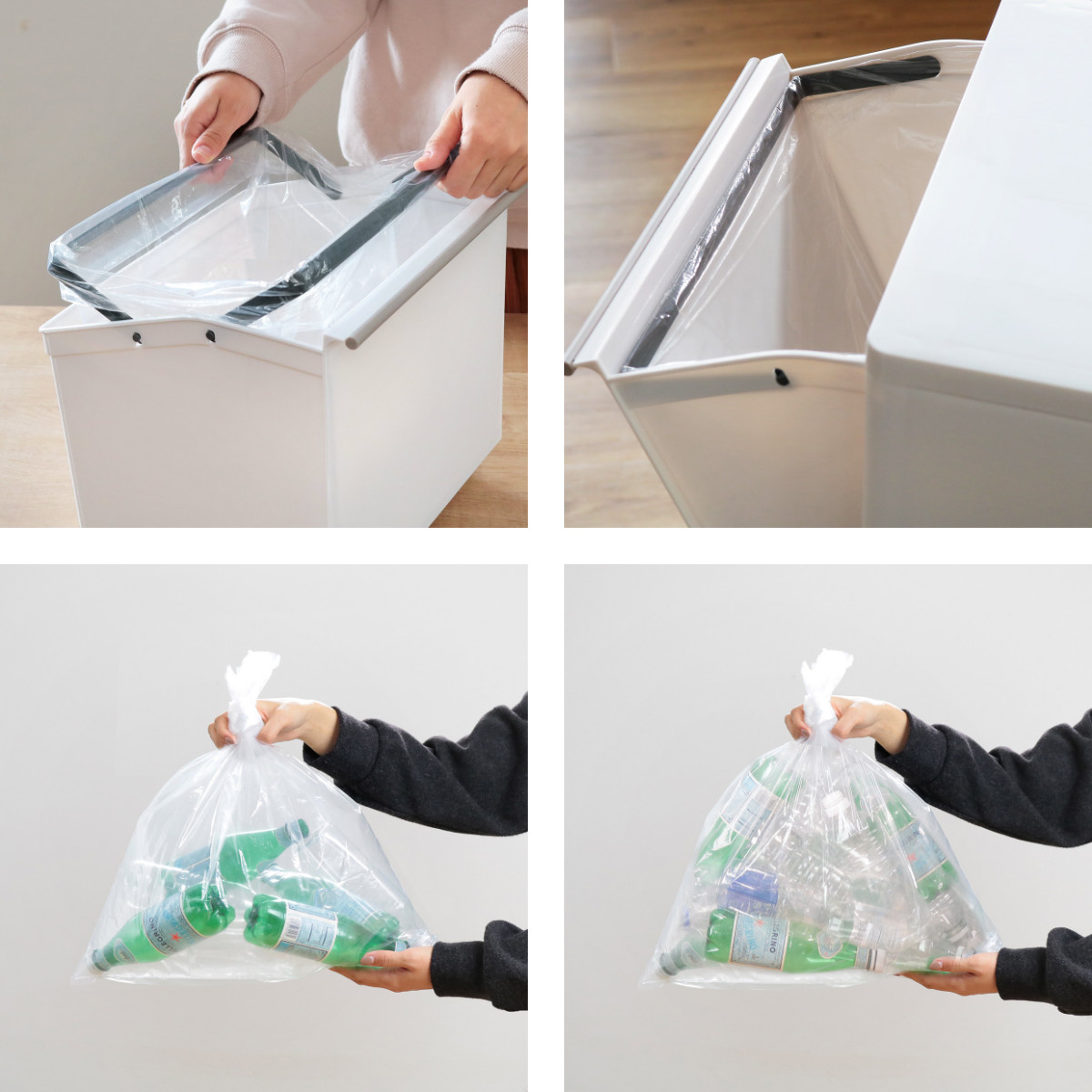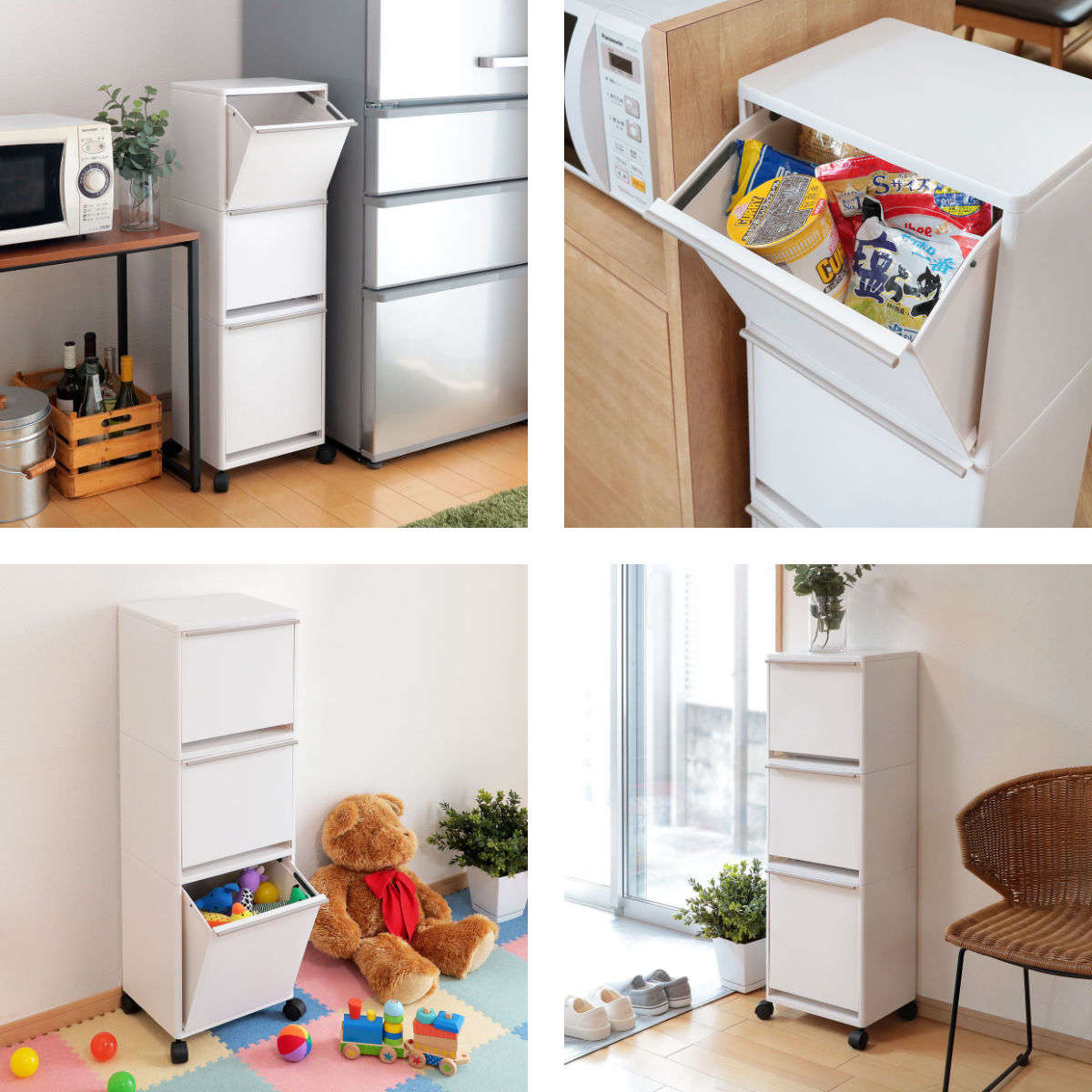 Effective use of kitchen space
The rubbish bin with a width of about 33.5 cm can be placed in the dead space of the kitchen such as the refrigerator, sink, and the side of the cupboard. It is thin with a depth of about 27.5 cm and can be placed along the wall of the kitchen.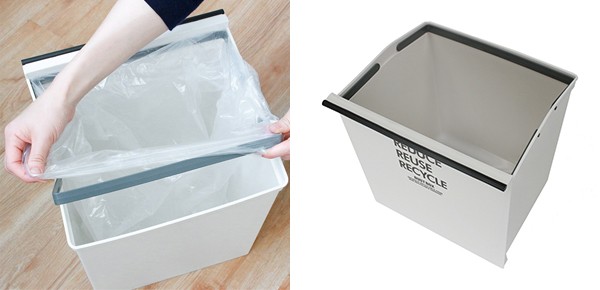 With convenient bag stopper
The bag stopper, which makes it difficult for the garbage bag to slip, keeps the stylish appearance because the set bag is hard to see from the outside.

The container can be washed 
Since the container can be removed individually, it can be washed even if it gets dirty and can be kept clean at all times.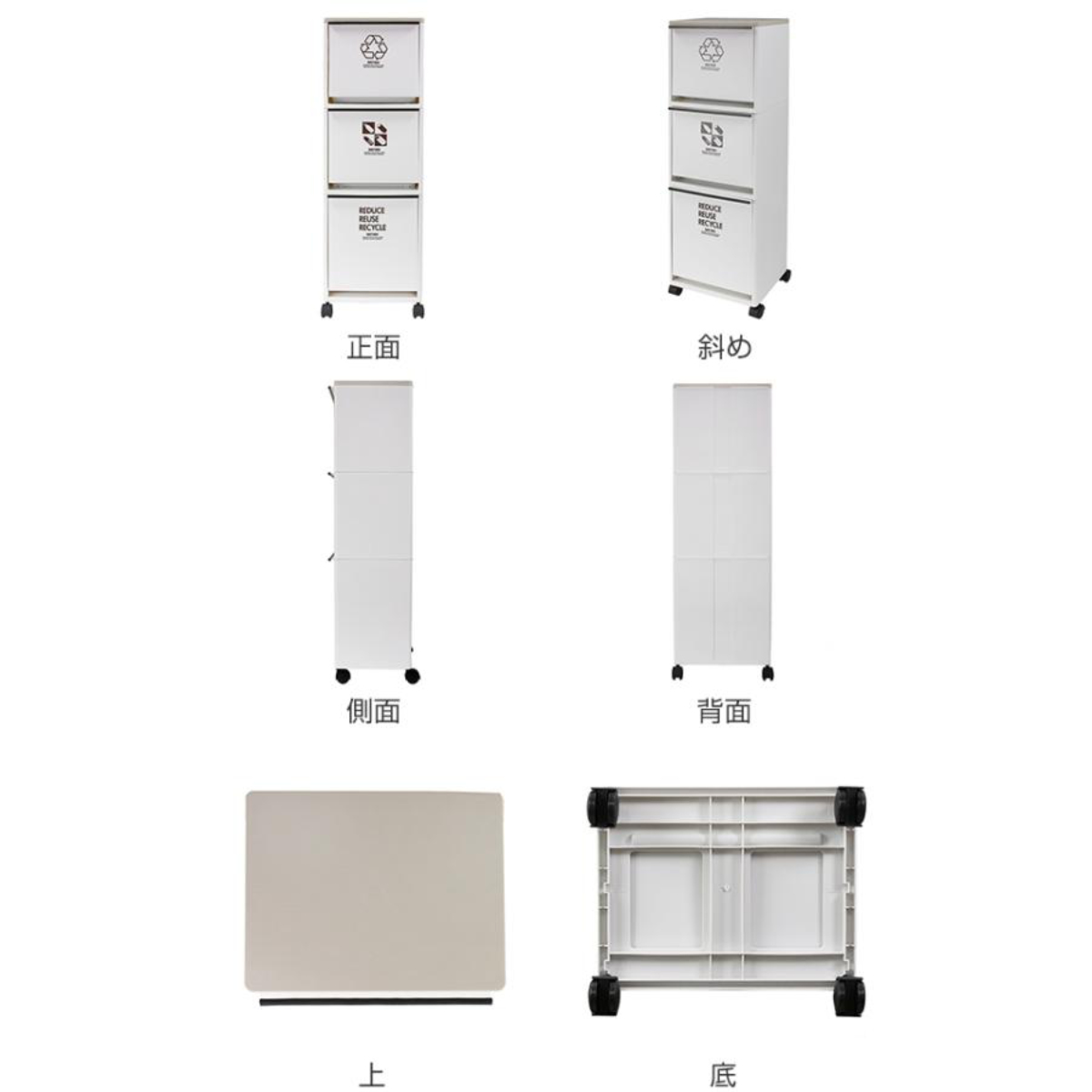 With sorting sticker
Comes with a sticker that is convenient for separating garbage.

Easy to clean
The back and sides are also neat and easy to clean.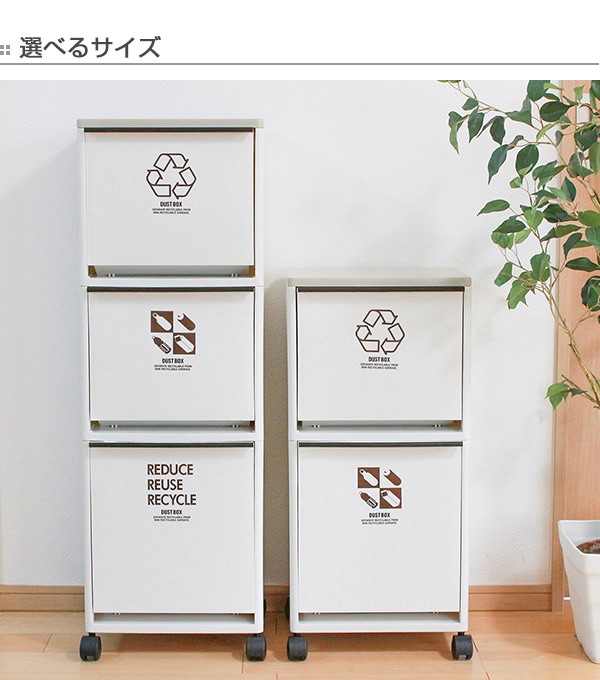 Can be used side by side with different sizes
It can be used side by side with the 2nd stage of the sorting wagon of the same series. You can choose the size that suits your lifestyle.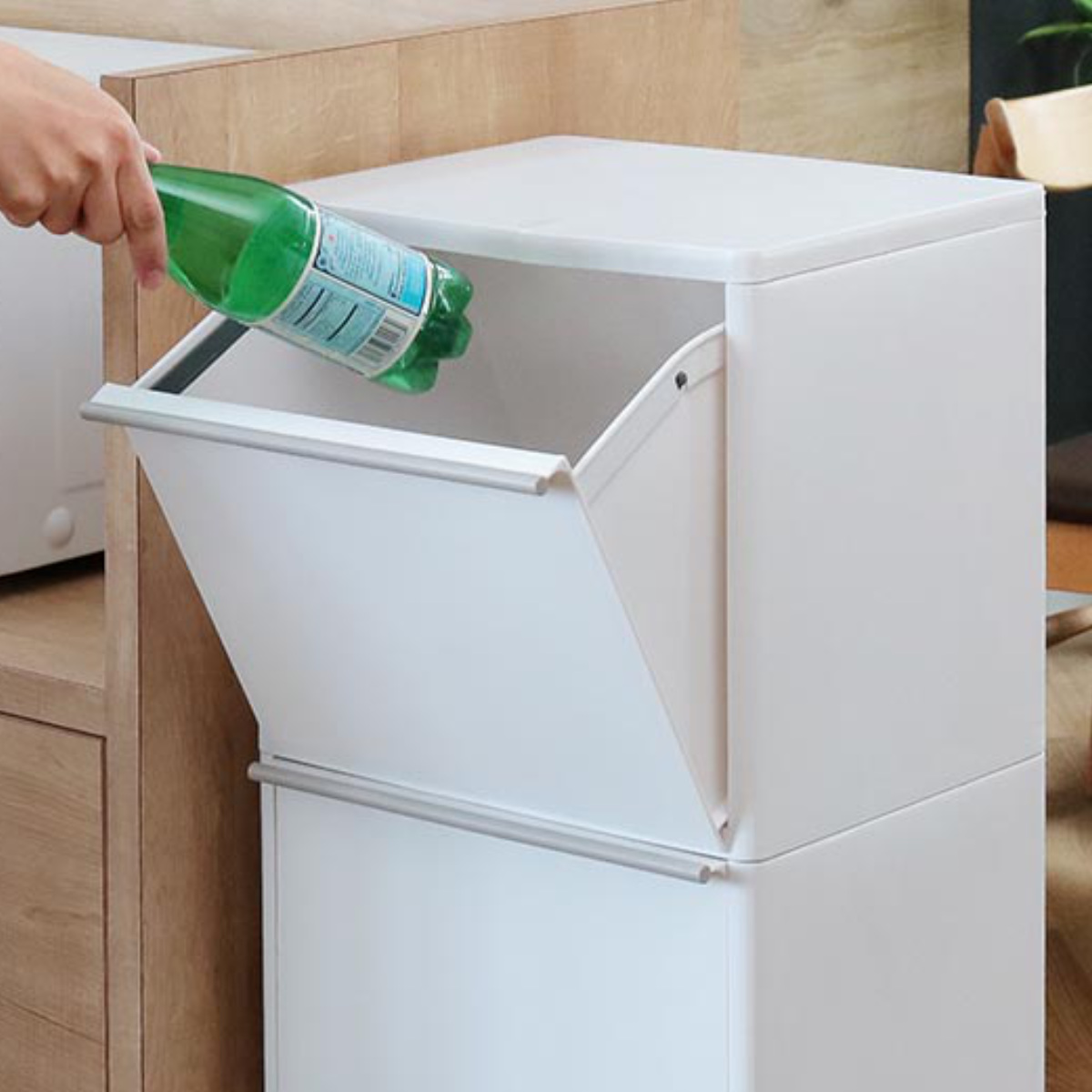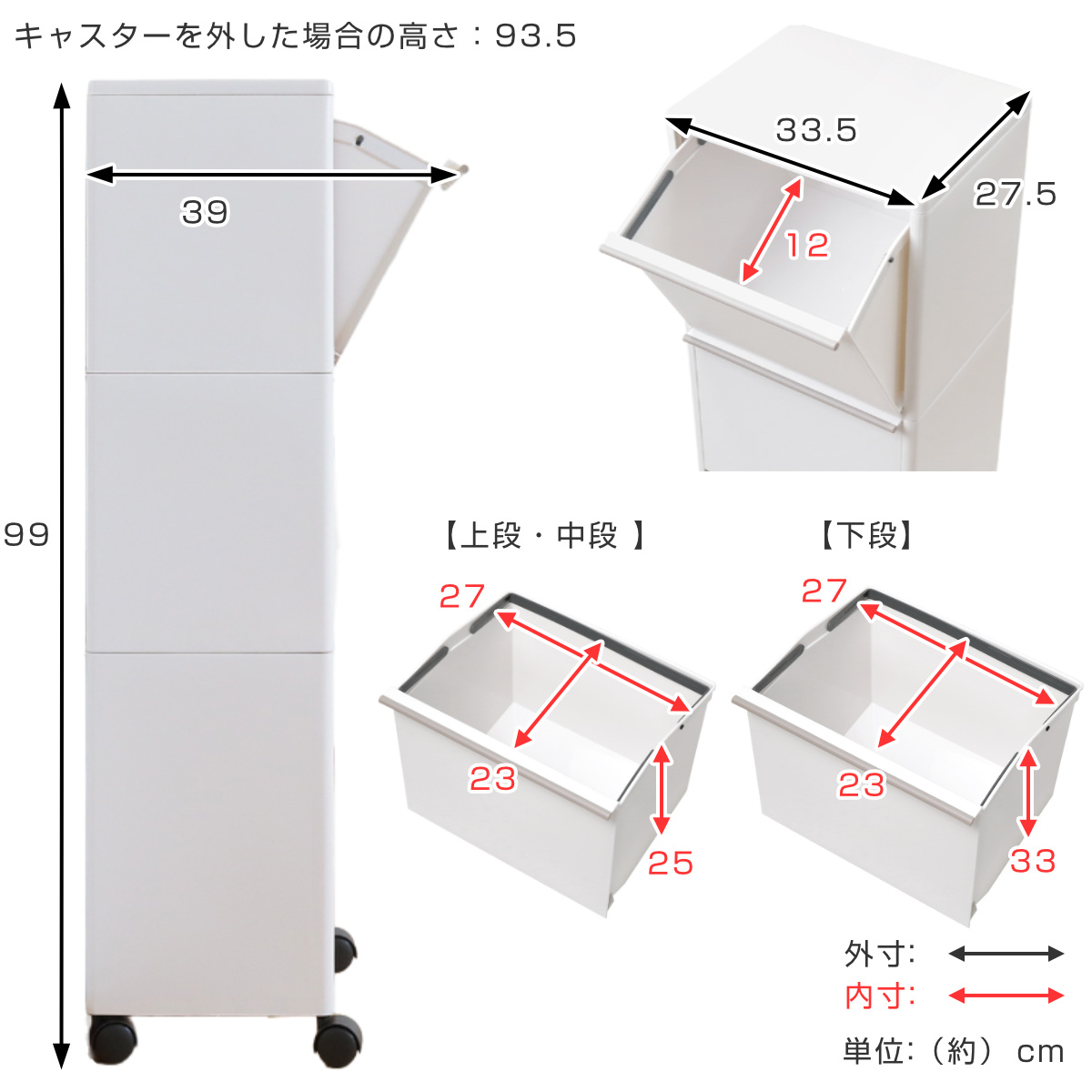 ---